For most kids, the dentist's office isn't exactly their favorite part to be – and it's not hard to understand why! They're stuffy, boring spaces that are designed with adults in mind, not younger patients. The associated sights and sounds can even be frightening, leaving nervous children to grow up into nervous adults who still shudder at the thought of their next appointment. At KidZaam Dentistry, we believe that there must be a better way. That's why our dental "KidZologists" and staff members ("agents") have created an entertaining dental care environment that's designed with kids in mind, engulfing them in a world where fantasy and education are blended together seamlessly. Schedule an appointment with KidZaam Dentistry at 855-KID-ZAAM, where patients leave feeling happy, motivated, and ready to smile!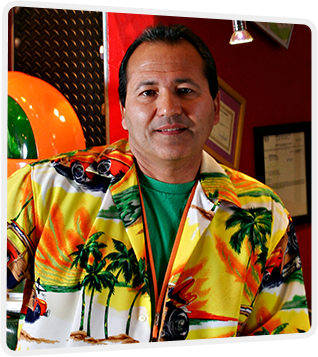 DR. ALBERT HIGGINS
A board-certified pediatric dentist, Dr. Albert Higgins founded KidZaam Dentistry in 1993 after seeing a great need for pediatric dental services in a fun, kid-friendly atmosphere. Dr. Higgins has worked with an incredible team of people to redesign the typical pediatric office as a full, imaginative experience through a themed environment encompassed in a customized structure known as a KidZaam Klubhouse, filled with childish delights designed to entertain its guests while functioning as a dental clinic. Dr. Higgins completed his undergraduate studies at the University of Alaska and Brigham Young University – Hawaii. He received his Doctorate of Dental Science at Creighton University's Boyne School of Dentistry and completed his residency at Primary Children's Medical Center in Salt Lake City, UT.
Dr. Higgins is an active member of several national organizations, including:
• American Academy of Pediatric Dentistry
• College of Diplomats of the American Board of Pediatric Dentistry
• American Dental Association
• Arizona Dental Association
When Dr. Higgins is not in the KidZaam Klubhouse, he enjoys spending time with family, fishing, building hot rods in his garage or going to the sand dunes to race sand rails

DR. ROBERT QUAINTANCE
Dr. Robert Quaintance was born and raised in Glendale, and after high school, he moved to Prescott to play basketball for Yavapai Community College before transferring to Florida Gulf Coast University. There, he continued to play at the Division 1 level on a full athletic scholarship! After college and basketball, he moved to Omaha and started his dental education at the Creighton University School of Dentistry. Once he'd earned his Doctor of Dental Surgery, he remained in the Omaha area to provide pediatric dental care to underserved children.
Dr. Quaintance is an active member of the national organization:
• American Academy of Pediatric Dentistry
Today, Dr. Quaintance is happy to be moving back home and continuing his pediatric career with KidZaam Dentistry! He and his wife have been married for almost 10 years, and they've been blessed with two wonderful kids named Sawyer (five years old) and Keira (one year old).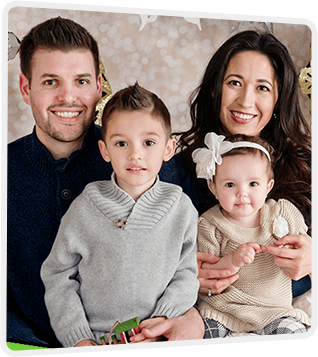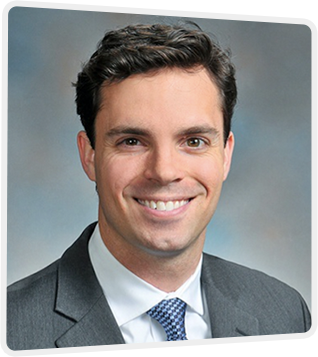 DR. DAN HALL
Dr. Dan enjoys making dentistry fun for kids and believes each child is unique. His diverse background includes community screenings, outreach clinics and foreign mission trips that promote oral health for children. Extensive experience in sedation and general anesthesia enable him to treat children with high anxiety, medical challenges and unique treatment needs.
His professional education began with a bachelor's degree in biology from Brigham Young University in Utah, then a dental degree from Case Western Reserve University in Ohio and a pediatric dental specialty degree from Nova Southeastern University in Florida. His motto is "Never stop learning."
Dr. Dan is excited to live in Prescott with his wife, son and daughter.